home - bio - statement - art galleries: dreams - goddesses - nature - inner - on paper - composites - 3D - by date - A-Z

Stories from the Underground

2005, acrylic on canvas, 50 x 40.5", by Jenny Badger Sultan
I found this grid of pentagons in Chinese Lattice Designs by Daniel Sheets Dye. At first I worked on the whole canvas with free, gestural brush strokes and color. Then I laid in the grid and painted the sides of the pentagons, using Aztec gold for the triangles in between.

Each space then became a small world where I worked with the images suggested by the accidents of the paint and brought them out with line and some added color. I enjoy this process of working with experimental randomness and then finding images. A lot of animal-human encounters developed, with the feeling of myths or fairy tales.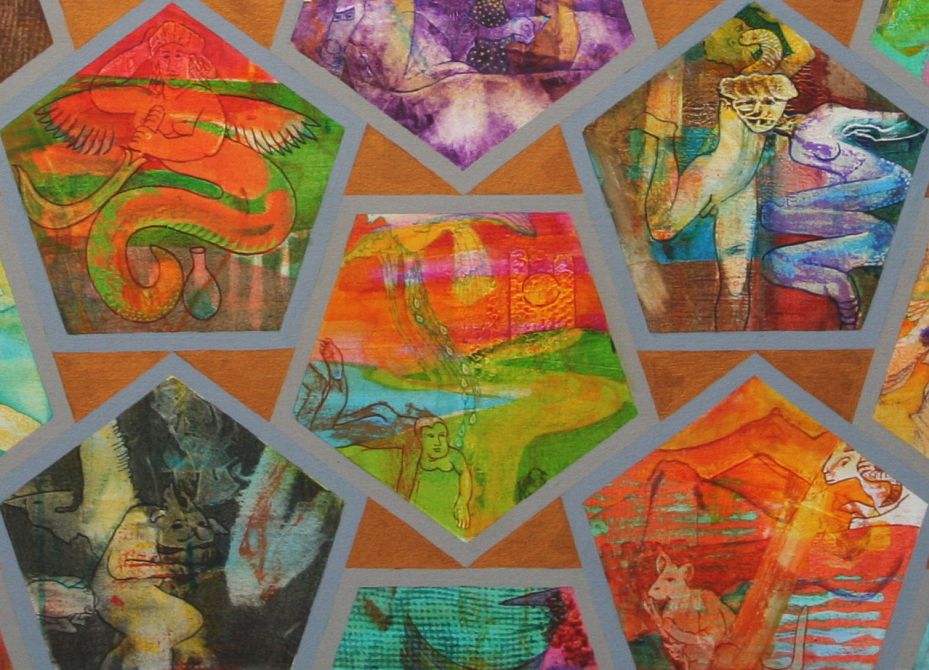 home - bio - statement - art galleries: dreams - goddesses - nature - inner - on paper - composites - 3D - by date - A-Z