home - bio - statement - art galleries: dreams - goddesses - nature - inner - on paper - composites - 3D - by date - A-Z

Spirit of the Hive

2004, acrylic on canvas, 50 x 48", by Jenny Badger Sultan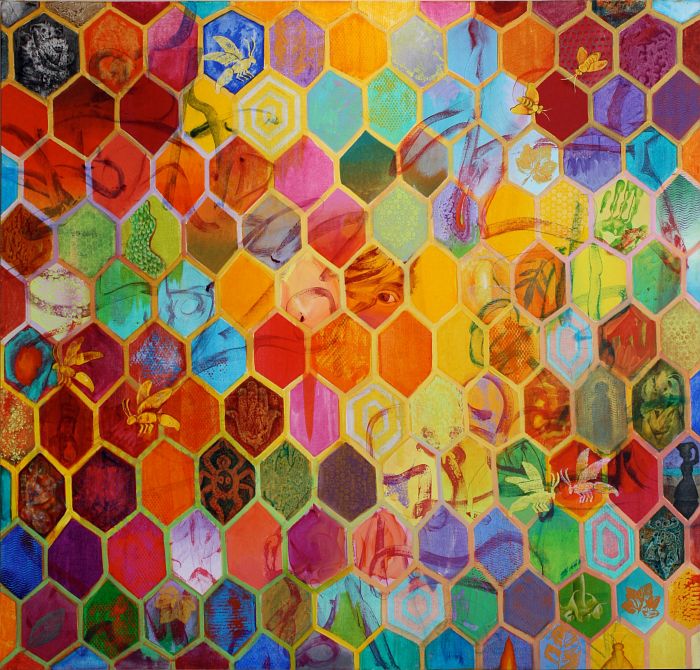 This was the very first of my large grid paintings. I painted the hexagon grid very loosely [compare with later grids like Breath of the Compassionate or Stories from the Underground] and then began to lay in color, texture, and gestural marks intuitively. A few images crept in, including the eye which hinted at the spirit at the heart of the hive.
home - bio - statement - art galleries: dreams - goddesses - nature - inner - on paper - composites - 3D - by date - A-Z