home - bio - statement - art galleries: dreams - goddesses - nature - inner - on paper - composites - 3D - by date - A-Z

Jomsom Srivatsa

2002, acrylic on canvas, 30 x 36", by Jenny Badger Sultan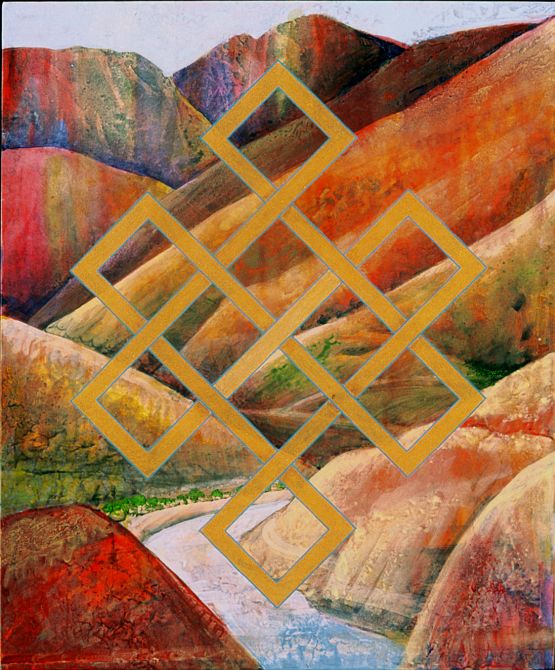 Jomsom Srivatsa began with a loosely painted landscape from a drawing I had done in the mountains in Jomsom, Nepal. I overlaid it with the Srivatsa, or endless knot, one of the eight auspicious symbols of Tibetan Buddhism. I saw the Srivatsa repeatedly in Nepal, often appliqued on the cloth door hangings.
home - bio - statement - art galleries: dreams - goddesses - nature - inner - on paper - composites - 3D - by date - A-Z