home - bio - statement - art galleries: dreams - goddesses - nature - inner - on paper - composites - 3D - by date - A-Z

In Iraq

2004, acrylic on canvas, 50 x 48Ē, by Jenny Badger Sultan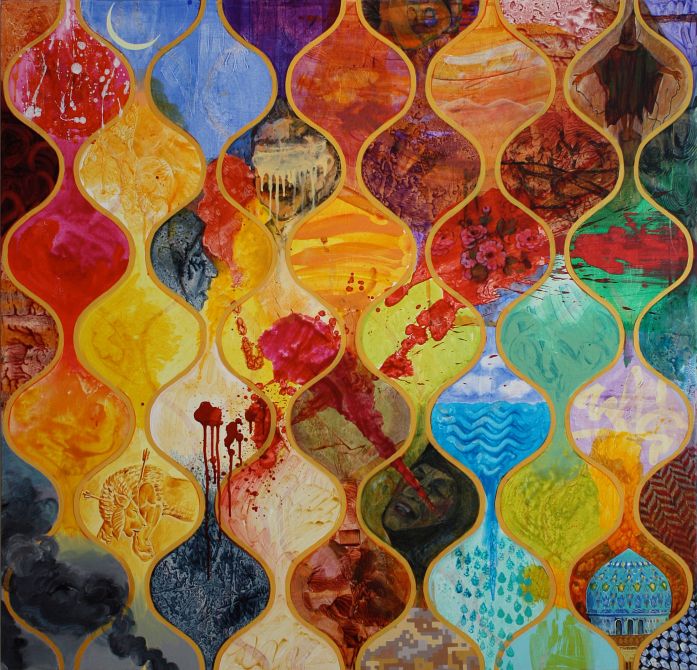 I started with the ogee grid, one of my favorites, which has always seemed Islamic to me though itís used in many cultures.

I didnít have a clear intent for the painting, but as I began throwing and spilling paint randomly on the canvas, war in the Middle East, and Iraq specifically, began to be the focus. The red spills were like blood. Since I donít watch TV I didnít have many visual references, so National Geographic and newspapers were the source of much of the imagery.
| | |
| --- | --- |
| abused prisoner in Abu Ghraib | wounded lion from Assyrian bas-relief |
| defaced poster of Saddam Hussein in Baghdad | dripping blood |
home - bio - statement - art galleries: dreams - goddesses - nature - inner - on paper - composites - 3D - by date - A-Z